Hackensack Meridian Health Theatre | Red Bank, New Jersey
Hot Tuna comes to Hackensack Meridian Health Theatre on Monday, 5th December 2022 as the band recently confirmed a late fall tour. The short outing begins on 30th November in Beverley and the band will perform in New York, and New Jersey for the remainder dates. The tour wraps up with a final performance in Hungtington's Paramount Theatre. The tour is called "Electric Tuna" and the legendary rock band will perform some of its greatest hits, on the demand of their fans. All Hot Tuna fans hugely anticipate the upcoming performances. Hot Tuna recently concluded its Continuity of Spirit tour, which featured several sold out performances in some of the biggest venues in the United States. They are back for another short series of dates and if you're looking to catch them live, get your tickets ASAP!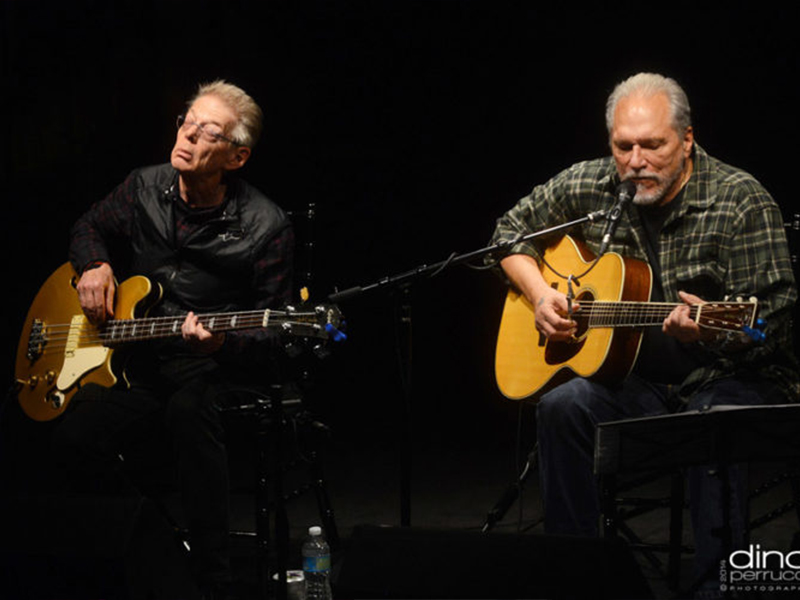 Jorma Kaukonen and Jack Casady have continued to bring original, authentic rock music to their fans since 1969. The former Jefferson Airplane members have inspired a generation of artists and have truly been one of the top rock acts in the country. Despite changing band members, the duo of Casady and Kaukonen has remained constant, a chemistry that is adored by so many of their fans. The duo speak a language in music, which is spoken by those two and understood by millions across the globe.
Hot Tuna's transition from inventive psychedelic rock to more of an acoustic and electric blues sound is truly remarkable. They have led the American rock music industry for the past five decades and continue to inspire generations of artists. Their latest music came almost a decade ago, with the release of their first studio album in 1990. "Steady as She Goes" became a collector's item and remains their most recent music to date. Fans will expect plenty of tracks from the hit 2011 album, as well as some of their older, timeless classics. If you're a Hot Tuna fan, you cannot miss out on this special occasion. The performance will be a breathtaking experience and if you don't want to regret later, get your tickets right now!