Hackensack Meridian Health Theatre | Red Bank, New Jersey
Living legend and 20-time Grammy Award winner, Pat Metheny will come to the Hackensack Meridian Health Theatre on Sunday, September 17, 2023, as part of his Dream Box Tour. This trek is a very special opportunity to witness one of music's greats do something he hasn't done before: perform the entire tour, solo with his guitar. You can expect to hear some of the most spectacular hits from his huge back catalog, which spans nearly 50 years. His shows are truly awesome, as he has become well known for his virtuosic guitar playing skills, so be sure to grab your tickets right here on this site before the rest of the fans beat you to it. Clicking the "GET TICKETS" button will take you to our very simple, fast, and secure checkout process. Doing so will reserve your spot, so there really is no reason to delay; get it done before it's too late.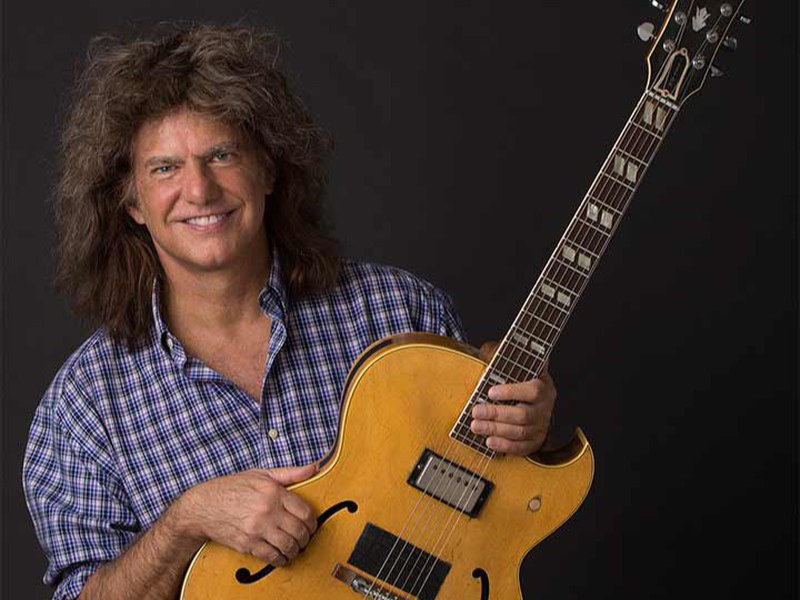 Pat Metheny, the American jazz guitarist, seems to have done it all, but he continually finds a way to push himself to new heights and beyond. He was born to musical parents on August 12, 1954, in Lee's Summit, Missouri. His father played the trumpet and his mother sang and so it he was bound to inherit musical genes.
At 13, he began taking guitar lessons, and between 1972 and 1974, he attended the University of Miami. His first album, "Bright Size Life," came out in 1976. His influences included Miles Davis, the Beatles, and Wes Montgomery, which helped him form the Pat Metheny Group in 1977 with drummer Danny Gottlieb, bassist Mark Egan, and pianist Lyle Mays. They put out their self titled debut album in 1978 and they performed together until 2010 releasing several others.
With his first Grammy coming in 1983 for the album "Offramp," Metheny has amassed a staggering 20 awards throughout his career. There has never been an artist with more than ten different Grammy wins, apart from Metheny, making him a truly remarkable individual. In 1996 and 2019, respectively, he was awarded a doctorate in music from Berklee College of Music and McGill University.
His style, which incorporates elements of Latin jazz, jazz fusion, progressive jazz, and contemporary jazz, has made him one of the greatest jazz musicians of all time, and he has released well over 40 albums. Furthermore, his most recent album, Dream Box, demonstrates that he has no plans to slow down anytime soon.
A brand new, unforgettable tour will accompany the release of the new album. Since this will be Metheny's first ever guitar solo tour, he intends to make it something truly memorable by incorporating many of the techniques he has developed over the course of his nearly 50-year career and it has the made the fans dizzy with excitement.
This tour is a rare opportunity for jazz aficionados, and it is a privilege to see Pat perform in person. It is imperative that you purchase your ticket in advance, so get it done before it is too late.