Hackensack Meridian Health Theatre | Red Bank, New Jersey
This summer, you have an opportunity to participate in a world-famous podcast! If you love sipping tea, then you should definitely check out the sensational viral show Straight Up with Stassi! The podcast, hosted by the illustrious Stassi Schroeder Clark, is set to conquer the Hackensack Meridian Health Theatre in Red Bank, New Jersey! Fans and listeners can look forward to Stassi's hot gossip, discussions about pop culture and family life, as well as her valuable real-life advice! The highly-rated podcast has provided such great entertainment that it has been aptly called the "real-life happy hour!" This highly-anticipated show falls on Sunday, 18th June 2023, and if you're keen on attending, you better move fast! Straight Up with Stassi recently had a spring run, and shows have sold out months in advance! So if you love gossip and good girl talk, you should quickly score your tickets now before it's too late!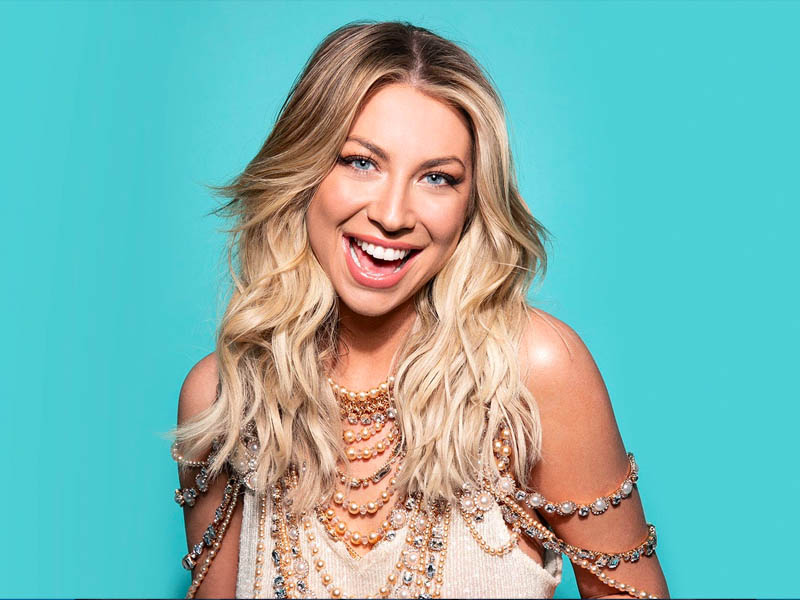 Since 2015, the highly-rated podcast Straight Up with Stassi has been entertaining listeners every week. The show is hosted by the multi-tasking queen Stassi Schroader Clark. She has made a name as a TV personality, model, fashion blogger, and author. Her views on women's issues and relatability have made her a valuable influence on women worldwide. During her show, she provides the audience with great advice, tips, and anything relatable to the everyday woman. The show often contains light-hearted discussions and some humor, coupled with beauty and wellness tips.
Straight Up with Stassi sets itself apart from other podcasts by providing listeners with honest discussions. Audiences have attested that the topics she tackles on the show have a real-life application on how to deal with friends, family, and partners. The show's popularity has immensely grown over the years. In 2019, Clark decided to hit the road with her highly-acclaimed show. She launched the Straight Up with Stassi Tour and sold out several venues months in advance. That same year, she married her long-time beau and casting agent Beu Clark. Together, they launched a family-themed podcast titled The Good, The Bad, The Baby.
Before she launched her podcast, Stassi got her hands full with her other incredible projects. Her first claim to fame was participating in The Amazing Race Season 8 in 2005. From 2013 to 2020, she starred in Vanderpump Rules, a reality television series that was a spin-off from The Real Housewives of Beverly Hills. In 2008, she appeared in the competition series, Queen Bees, followed by a seven-episode appearance on The Real Housewives of Beverly Hills. In 2017, she had her fortune read by Tyler Henry in an episode of Hollywood Medium. That same year, she appeared in the reality series Summer House.
In 2019, she appeared as a guest in Comedy Central's Lights Out with David Spade, where she worked as a panelist and a secret stand-up performer. That same year, she starred in a four-episode Bravo series, Basically Stassi.
Catch the live recording of Straight Up with Stassi at the Hackensack Meridian Health Theatre this summer! The show is guaranteed to entertain audiences with great discussions and valuable advice. Tickets are now available!