Hackensack Meridian Health Theatre at the Count Basie Center for the Arts | Red Bank, New Jersey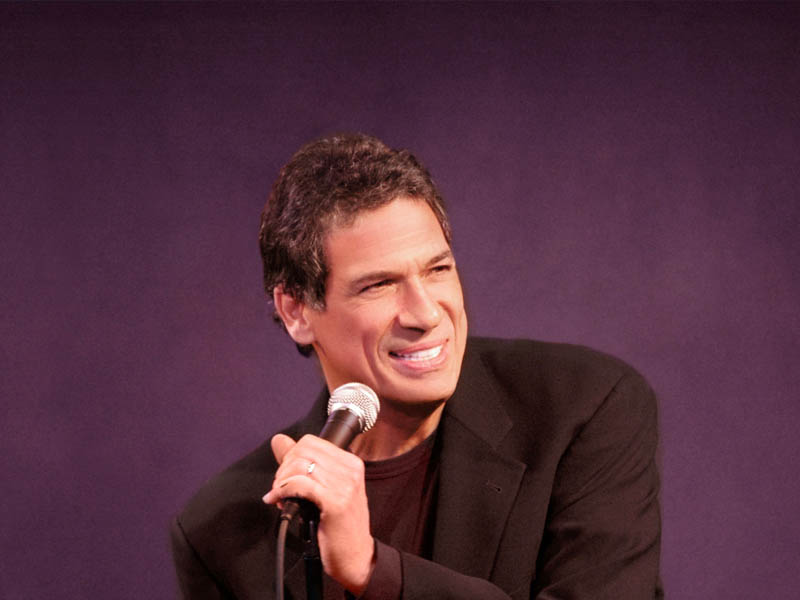 There's nothing better than filling your evening with plenty of laughter and chuckles! Veteran stand-up comedian Bobby Collins is just the right person who can give you a great time! The New York native comic is a bonafide legend when it comes to observational comedy, and its incredible relatability has made him a legend in the circuit! After all, the phenomenal funnyman has notably opened for Tony Bennet, Frank Sinatra, Dolly Parton, and Julio Iglesias! Yes, when it comes to humor, Bobby Collins is the most in-demand and lucky for fans in Red Bank, New Jersey, he's delivering an ultra-rare stand-up show on Friday, 29th March 2024! Prepare for hilarious stories, side-splitting jokes, and jaw-dropping punchlines as the sensational Bobby Collins delivers his unprecedented humor at the Hackensack Meridian Health Theatre! For many comedy enthusiasts, there's quite nothing like old-school comedy that has no regard for the trends and woke culture! So, if you like your jokes straightforward and no holds barred, then hurry and buy tickets to see Bobby Collins at the Hackensack Meridian Health Theatre!
He's a legend in comedy, and he's set to deliver a few select shows this spring! If you have a taste for raw, unabashed stand-up comedy, this is your chance to see the sensational laugh riot! Bobby Collins has been performing stand-up since 1980. Having done his share of performances in local clubs, Collins worked his way up into being one of the most sought-after comedians in New York City. e first worked at the legendary comedy club Catch A Rising Star and moved on to become the go-to opening act of world-renowned artists, including the legendary Frank Sinatra. There's nothing quite like enjoying great comedy before a world-class concert performance, and Collins was their man.
Several decades later, Collins remains at the top of his game, appearing in 2010's documentary piece, I Am Comic, and succeeding Rosie O'Donnell on VH01's Standup Spotlight. By 2011, Bobby Collins had become one of the most in-demand and most influential comedians in the circuit. He also delivered over 200 stand-up performances in the U.S. per year. His incredible work has earned him countless accolades, including the American Comedy Awards Stand-Up Comic of the Year and a CableAce Award nomination.
Enjoy laughs and anecdotes as Bobby Collins performs a one-of-a-kind stand-up show at the Hackensack Meridian Health Theatre. The show is one of the few performances he will be doing for spring! If you're keen on experiencing his excellent brand of observational comedy, then you better move quickly on those tickets! The man has been known to pack venues to the brim, and it's only a matter of time before access to this show runs out!
Aside from great comedy, fans can also look forward to an incredible evening by experiencing the great facility of Hackensack Meridian Health Theatre. The state-of-the-art theater has an excellent reputation for hosting many of Red Bank's most outstanding shows and concerts. Its top-tier facilities, plush seating, and top-notch sound and light technology guarantee you the ultimate entertainment experience.
Catch Bobby Collins light up the Hackensack Meridian Health Theatre on Friday, 29th March 2024, by buying your tickets now through the Get Tickets link!