Hackensack Meridian Health Theatre | Red Bank, New Jersey
King of Stand-up comedy, Brian Regan, is coming to Hackensack Meridian Health Theatre on Saturday 25th June 2022 as part of his 2022 North American Tour. The tour begins on 6th May 2022 and will conclude on 11th December at The Criterion, Oklahoma. The almost eight-month trek is highly awaited by all Brian Regan fans who cannot wait to hear some of his clumsiest stories, narrated in his unique, hilarious style. The tour includes some of the most notable destinations in the country, such as Seattle, Boston, Nashville and many others. Regan has gained widespread popularity recently, especially after his work on Netflix, and fans are looking forward to seeing him live. Get your tickets right now before they are sold out!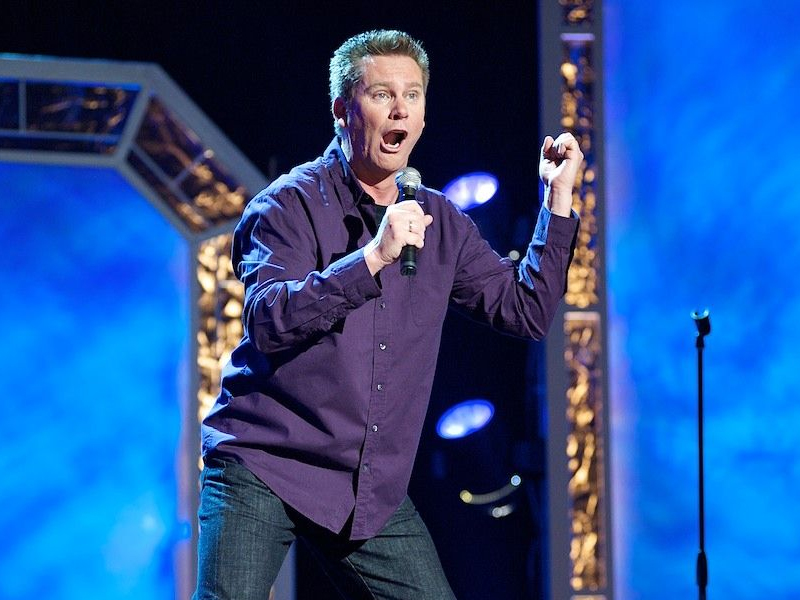 American stand-up comedian Brian Regan is known for his self-deprecating humour and casual punch lines that make him one of the most attractive brands of comedy in the country. He stays away from profanity or any controversial topics, which makes his events an ideal occasion for families. Regan understands stand-up comedy's challenges, but his entire stint rarely has a dull moment. He loves interacting with the audience and is always willing to take some of his jokes to them.
He released his debut album, Brian Regan: Live, in 1997, and it was an instant hit. The comedian has since then released eight albums. His latest album was On The Rocks, which came out in 2021 to critical acclaim. The album came out on Netflix and became hugely popular on the hit streaming platform. Regan has also been a part of The Tonight Show with Johnny Carson and performed on The Tonight Show with Jimmy Fallon. The best part about Regan is his body language and how he brings incredible stage presence, which further makes him a fan favourite. Catch him live at the Hackensack Meridian Health Theatre on 25th June 2022. Ticket demand is on the rise, so get your tickets right now before they are sold out!