Hackensack Meridian Health Theatre at the Count Basie Center for the Arts | Red Bank, New Jersey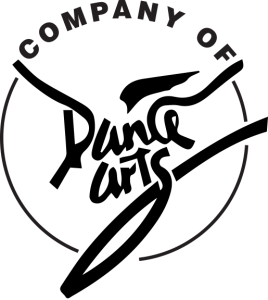 Hey you radical dudes and dudettes, are you ready to totally dip into the world of ballet? Splendid, 'cause The Company of Dance Arts is getting ready to pack a punch with the legendary Nutcracker, getting down at the bombadier Hackensack Meridian Health Theatre, smack in the midst of the groovy Count Basie Center for the Arts in good ol' Red Bank, New Jersey on December 8, 2023.
Prime your peepers for an epic journey through a whirlwind of fabulous dancers, costumes that will blow your sneakers off and some award-winning, top-notch choreography! This ain't your grandma's ballet, this is hardcore jams and moves. The Nutcracker brings all the KEWL kids to the yard, telling the timeless, rad story in a way that'll make your head spin.
Sink your gnashers into those TICKETS before they're fully snapped up - this TOUR sells out like hotcakes faster than you can say 'Nutcracker Suite.' If you're diggin' some LIVE show, this ain't one to miss, guaranteed!
Dude, brace yourself for a moooorphin' POWERFUL gut-punch of energy. Feeling a bit antsy? Chill out, buddy, and take some time to soak in the majesty of the score's Greatest Hits. What could be better than a mind-blowing CONCERT, smack in the festive season, filled with classic moments that'll turn your memory lane into a downright party?
Get ready to shake things up and turn the feels up to eleven - the Nutcracker's about to dance into town, and baby, it ain't no ordinary party. If you're looking to ride the wave of an unforgettable concert, gear up, grab your ticket and remember: life shoots, you score! Let's rock and roll, December 8 – it's showtime!
OMG! Santa came early and dropped a total belter right here in Jersey. The renowned 'Company of Dance Arts' is gifting us with the most extravagant ballet storytelling of all time -'The Nutcracker'. This jaw-dropping spectacle is rocking the Hackensack Meridian Health Theatre on December 8, 2023. Ready to get your face MELTED?
Hotdog! 'The Nutcracker' isn't merely a concert; it's a tour-de-force of ballet brilliance in full color, diving you deep into a magical winter dream! Got your ticket yet? Think of it, the CHILLS running down your spine as the orchestra hits the first note. The excited whispers echoing across the dimmed auditorium as the curtain rolls up. The lights revealing the opulent set, the dancers appearing on the stage, super lit and ready to take you to fantasyland.
Ngl, watching this ballet is booster dose for the soul—a virtual teleport to a realm of magic, fairy kings, and toy soldiers. You'll be clutching your pearls when the plot winds tighter around the legendary showdown between the Nutcracker and the Mouse King. It's the BEST live show experience you'll ever have.
Let's TALK about this venue for a sec, peeps. Hackensack Meridian Health Theatre at the Count Basie Center for the Arts in Red Bank, NJ. BOOM! Your mind was just blown, wasn't it? This historic gem of a theatre has been setting high standards for OMG-that-was-epic! experiences for generations. With a reputation as solid as "The Rock's" biceps (we're talking Dwayne Johnson, not New Jersey's infamous rock). You'll be swimming in the ambience of artistic brilliance—a feast for the senses. Its top-notch amenities, comfy seating, and killer acoustics make it the GOAT of all art venues. Turn up, tune in, get lost in the magic.
OK, enough hype. Seven decades of racking up awards, a dreamy location, legendary performances - this is IT! "The Nutcracker" by Company of Dance Arts at Hackensack Meridian Health Theatre is the TOP concert of the year.
In short: Don't. Miss. This. 'The Nutcracker' is a mosh pit of pure, unfettered JOY. And let's be real. You've worked hard this year. You DESERVE this.
Roll up, Jersey peeps! Time's a ticking! Grab your tickets NOW for 'The Nutcracker'. Get ready to let the enchantment wash over you and make iconic memories. Book now, thank yourself later. TICKETS? GOT 'EM!