Hackensack Meridian Health Theatre | Red Bank, New Jersey
LISTEN UP!!! As part of his Symphony of Dance tour, Derek Hough will take you on an amazing journey through the most amazing body movements, which is great news for fans of dance. He has become one of the hottest dancers in the world, and his performances are stunning. Since it has been four years since his last tour, he is planning a grand spectacle for his November 22, 2023, performance at the Hackensack Meridian Health Theatre, and with the support of a wonderful sound track, expect your mind to blown as you witness absolute magic to unfold in front of your eyes in this feature filled event. It's safe to assume that tickets to the show will sell out quickly. Now is the time to act by selecting "GET TICKETS" before it's too late. One thing is for sure: this event will make you feel empowered and inspired by the beauty and strength of human movement.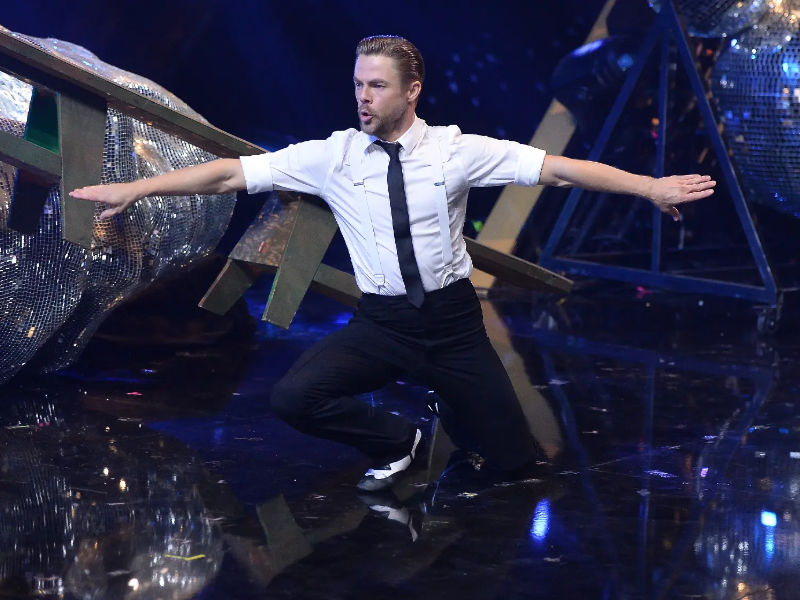 Derek Hough has had a legendary career. He has received a record-breaking twelve Emmy nominations, making him the most nominated male choreographer in the history of television. At age 11, he began taking dance lessons, and after a year, his parents moved him to London to study with some of the most renowned choreographers and dance teachers in the world.
He's worked in choreography, writing, film, TV, and dancing, among other fields, and his big break came when he was selected for the 2007 season of "Dancing with the Stars." He participated for a full nine years, during which time he won the competition an unprecedented six times. In 2017, he joined the judging panel of the hit NBC dance competition World of Dance, where he remained for four seasons alongside dance royalty Neyo and Jennifer Lopez. He returned to "Dancing with the Stars" in 2020 and this time as a judge.
He is now widely regarded as a top choreographer in the industry, and his creative and innovative choreography has seen success for many different performers, such as Lil Kim, Lindsey Stirling, and Cheryl Cole. He even assisted Meryl Davis and Charlie White with that "something extra" to win gold at the 2014 Sochi Olympics.
He has received an astounding twelve Emmy Award nominations and has won three of them.
His autobiography, Taking the Lead: Lessons from a Life in Motion, was also a New York Times best-seller. Every year, he improves physically and intellectually, and his most recent tour will undoubtedly surpass the success of his previous ones, which were rather spectacular events like the 2014 "Move Live On Tour," where he played to sold-out crowds with his sister at various venues.
Both devoted followers and curious newcomers are in for a thrilling treat as you get to experience the finest moves in Latin, ballroom, and contemporary dance on his new tour. It is all but guaranteed to get your blood pumping and leave you feeling exhilarated and in awe of the incredible talent on display. Tickets are available for purchase on this page but are expected to go quickly.