Hackensack Meridian Health Theatre at the Count Basie Center for the Arts | Red Bank, New Jersey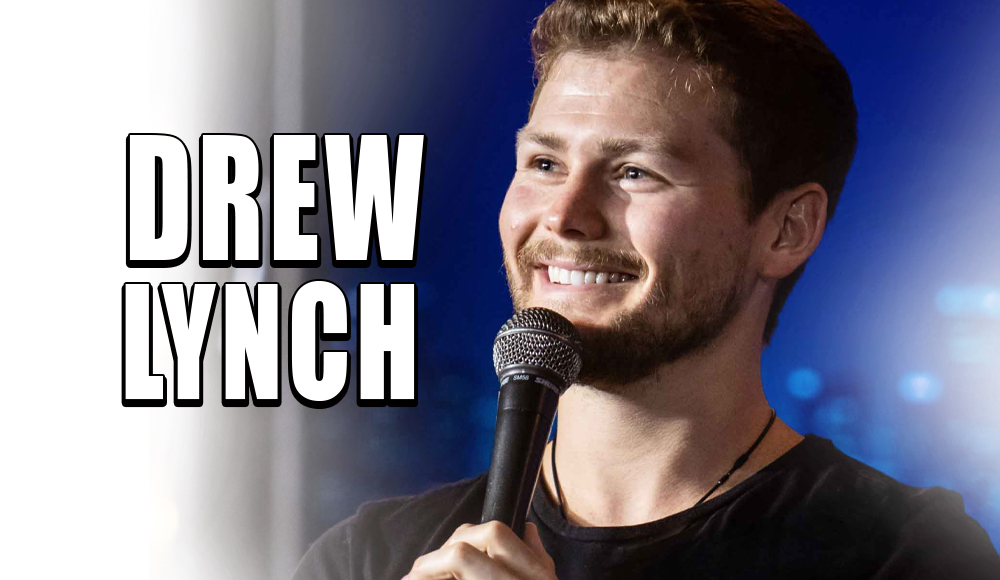 One of the nation's finest stand-up comedians, Drew Lynch, is kicking off another national tour. Popping into the scene for his America's Got Talent golden-buzzer audition, the man quickly won hearts for his takes on anything under the sun, from crime TV series to vaccine conversations. He's also known for his hilarious banters and heartwarming spiels on growing up short and his wife's ADHD. His recent standup special "Concussed" made rounds on YouTube, and has since amassed over 2 million views. With his charming wit and genuine intentions as a driving force for his craft, Drew Lynch is definitely a comedian ranking high on our list! The man is hitting the stage at Hackensack Meridian Health Theatre on Sunday, December 3rd. As one of the world's most promising standup comics, conquering his struggles with a severe stutter, he's found home - with all of his loving audiences around the globe. Truly a golden buzzer performance you wouldn't want to miss. Book your tickets now!
The America's Got Talent star Drew Lynch is taking his golden-buzzer stand-up performances to the big stage! Winning hearts for his hilarious spiels and heartwarming tales, especially conquering his severe stutter through comedy, the man is one heck of a promising comedy king. Living by his motto of "Do something every day that scares you", Lynch is fueled by his passion for bringing in a great show.
Before diving into comedy, Lynch initially had his hopes for a career in acting. Just a year into living that dream, a freak accident took a hit and left the man with a severe stutter that changed his life forever. He credits the "softball that humbly changed his life and gave him a career" for his newfound passion for stand-up comedy. Fearing that he wouldn't be able to perform again, he soon found his gift in spreading joy and laughter - right on stage.
In 2015, he auditioned for America's Got Talent and won a Golden Buzzer for his charming wit and heartwarming tales that sent the crowd on their feet. Comedy became his medium of "making fun of yourself", to heal and cope with his struggles. Finishing at the Top 5, Lynch inspired and sparked joy in audiences around the globe.
This time around, he's on a mission to spread happiness and laughter across the nation, on tour. Beyond his stutter which he's learned to accept and shine light on, Lynch also pokes fun at other parts of himself. "I end up making quite a bit of jokes about my height. I think the tentative title for it is "short king?," he shared in a conversation with The Daily Cardinal. "It's still just kind of pulling from that same idea of 'I want to make fun of myself!'"
As the man continues to shine some light on relatable tales and lighthearted jokes about himself and anything under the sun, he's definitely a fast-rising comic to keep watching out for. "There's an interactive element to my show," he told the Spokesman-Review. "The great thing about live performance is that anything can happen and I love that. I love to see how the audience feels and going with that."
His most recent standup special, Concussed", continues to make rounds on YouTube, directed by Aristotle Athari of Saturday Night Live. Check it out if you still haven't!
So, don't miss out on this chance to catch the "short king" live on stage on December 3rd at Hackensack Meridian Health Theatre by booking your tickets now!