Hackensack Meridian Health Theatre at the Count Basie Center for the Arts | Red Bank, New Jersey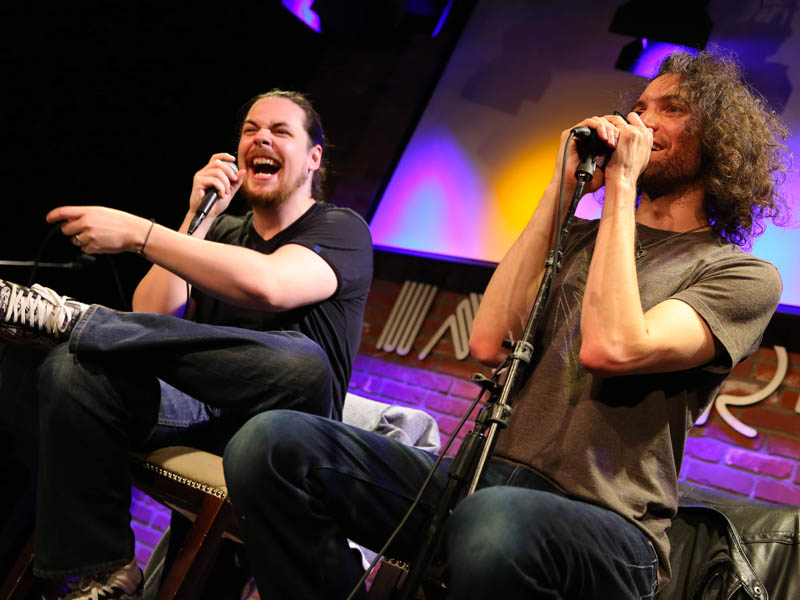 The Tournament of Gamers is coming and it's set to creat the biggest laugh riot in town! Just like 17 other major cities, Redbank New Jersey, will host the groundbreaking live series, Game Grumps Live. The comedy gaming spectacle, happening on On Wednesday, 4th October 2023,, will be conquering the Hackensack Meridian Health Theatre with ridiculous challenges, which may include table flip, steam train, How bout this game, and more! Game Grumps Live featuring Dan Avidan and Arin Hanson is anticipated to make you laugh with their hilarious antics as the gamers battle it out to achieve victory! Did we forget to mention that this fantastic gaming show will also feature special guests Nathan Barnatt, a.k.a. Dad? Well, there you go! It's the most unique comedy event of the season, and you better not miss this one! Score tickets now and catch Game Grumps Live at the Hackensack Meridian Health Theatre!
It's a comedy show that can literally be about anything. But most importantly, it's a game show of numerous ridiculous challenges. Co-hosts Arin Hanson and Dan Avidan use their incredible chemistry and energy to entertain audiences on the internet, but it's now also a touring act! This 2023, Game Grumps Live will be going beyond the Internet and into your city! The brand new tour titled Tournament of Gamers will set out on a massive world tour, including the U.S., Canada, Australia, New Zealand, and Asia! Who would have guessed that a popular Youtube game show would be one of the hottest live events of the season? With over five million subscribers and over six billion views on Youtube, the live shows are bound to be jam-packed!
Dan Avidan has been hosting Game Grumps since 2013. His laid-back and positive presence has made the Youtube series a very entertaining and cheerful show. Avidan has been known to have incredible laughter episodes that can be very infectious. Since he was young, Avidan has always admired commentary shows, and since joining Game Grumps, he has been given a medium to not only live out his comedic dreams but also showcase his hosting talents. Just by being himself, Avidan has charmed viewers across the world and helped grow the channel to what it is today.
Co-host Arin Hanson is a man of many talents. He's a comedian, cartoonist, voice actor, and more. He's known for his incredible parodies on Newgrounds.com and Youtube. Some find him hilarious for being upset with difficult challenges. He would also hilarious comment on terrible games instead of playing them correctly. His personality and funny voice have endeared viewers across the world. Moreover, Hanson's hilarious antics have often made Avidan fall off his chair from laughter.
American actor and Youtuber Nathan Barnatt, a.k.a. Dad, will make an appearance and will be the added flair that will complete this live game show at the Hackensack Meridian Health Theatre. His addition will be what Avidan and Hanson need to make the games that much more exciting! Catch these ridiculous gamers as they battle it out on stage at the Hackensack Meridian Health Theatre on Wednesday 4th, October 2023! Score tickets now by clicking on the Get Tickets link!