Hackensack Meridian Health Theatre | Red Bank, New Jersey
Themes of home, identity, and belongingness. These, along with memorable musical numbers, will welcome you this Saturday, September 23, as you immerse yourself in another Lin-Manuel Miranda musical: In the Heights. Yes, you've read that right. The Tony Award-winning musical is taking off Broadway for a nationwide tour and will stop at select venues to offer theatre enthusiasts one of the best stories about immigrant life in the United States. Based on the book by Quiara Alegría Hudes, the musical tells the struggle of characters of Latin descent as they navigate American life, creating a tapestry of community and showcasing the importance of cultural heritage. If you are a lover of performance art, you should reserve your tickets early and prepare to be inspired by In The Height's music and emotional impact. Come to the famous Hackensack Meridian Health Theatre this September 23 with your friends and family. Secure your tickets here by hitting the "Get Tickets" link.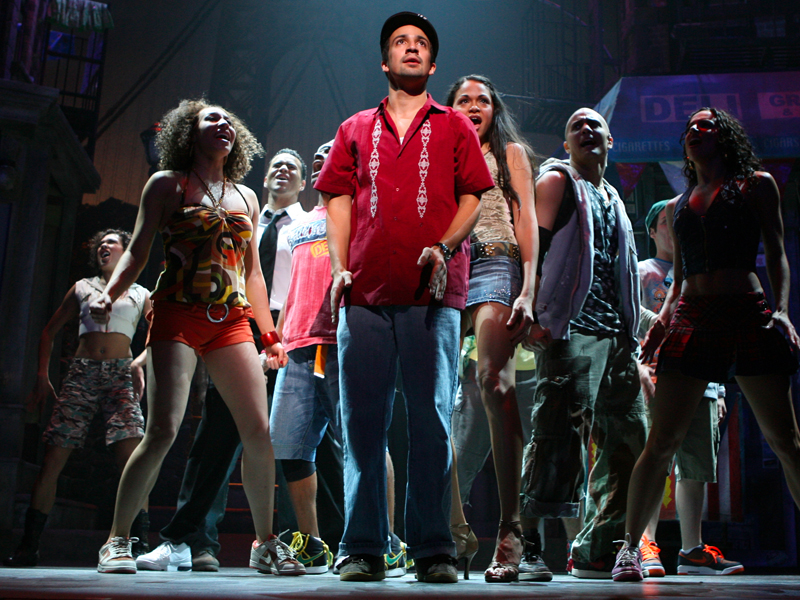 Long before Lin Manuel Miranda revolutionized theatre musicals with Hamilton, he first captured hearts with In the Heights. This musical is a love letter to Latinx communities in New York City. Fostering a strong sense of community, this musical offers hope, merriment, and belongingness. It also sails through creatively with enchanted music and colorful dances, and stage production. Even with its wistful escapism, it details an immigrant community's struggles that continue to leave them invisible. This musical is celebratory and, at the same time, eye-opening.
In 1999, a young Lin Manuel Miranda, still a second-year college student at Wesleyan University, decided to realize his love for musicals by creating one. Inspired by Rent, he wanted its setting in Washington Heights, found in Upper Manhattan. Its early production premiered at the university and impressed students and staff.
He would then refine the musical, holding onto it even after graduating. He would improve the music, change the plot, and add to its production for decades. It was a long and tedious process of changes. Along the way, he had people supporting him in achieving his goal. His trusty music director Alex Lacamoire would help him add tweaks to the music (Lacamoire was also Hamilton's musical director). Tommy Kail, also a Wesleyan alum, helped in directing the musical. Lastly, focusing on choreography was Andy Blankenbuehler.
Nine years later, the musical finally reached Broadway and made history. It was an immediate box-office hit. The musical would then put Lin Manuel above the radar among Broadway enthusiasts. The buzz the musical made was massive enough to become Tony Awards favorite. It received a whooping 13 nominations and bagged awards for Best Musical, Best Original Score, Best Choreography, and Best Orchestrations. It also won the Grammy Award for Best Musical Show Album.
The musical's plot follows Usnavi de la Vega, a bodega owner, and his loving community in Washington Heights. It was set during three summer days when the heat peaks and blackouts are typical. Throughout these three days, Usnavi faced struggles that intensely affected his motivation to stay with the community.
See In the Heights at the Hackensack Meridian Health Theatre on Saturday, September 23. Secure tickets now to reserve seats!