Hackensack Meridian Health Theatre at the Count Basie Center for the Arts | Red Bank, New Jersey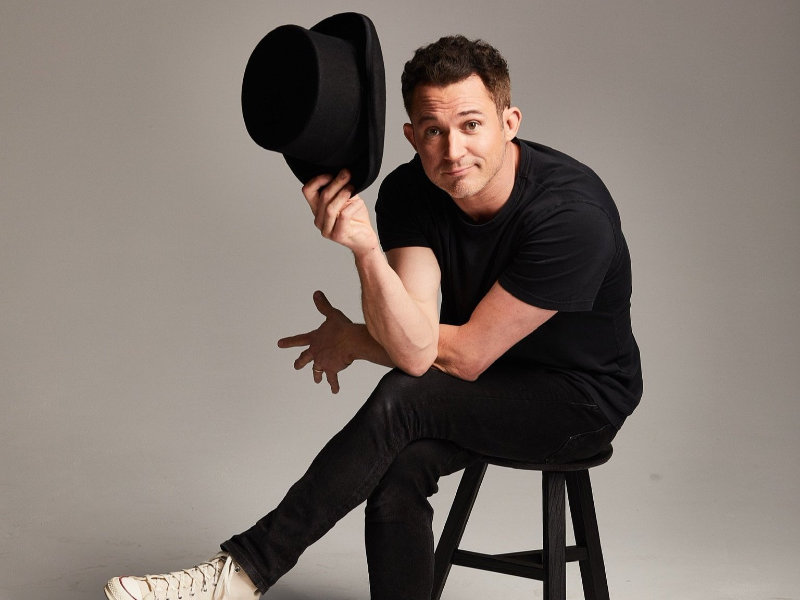 Justin Willman has carved out a unique niche for himself, combining the arts of comedy and magic. His work is truly outstanding, and his ability to capture an audience with his physics-defying tricks is unparalleled. That is why he is easily one of the best entertainers to watch live, and guess what? That is exactly what you're gonna get when he comes to the Hackensack Meridian Health Theatre on Friday, December 1, 2023, as part of the Magic for Humans in Person Tour. If there was ever an event that you have to get yourself to before the year is done, it has to be this one, and although hard to find, we've got tickets available for the show right here and now, but you must be quick as they won't be around for long. Click on the "GET TICKETS" button located above and reserve your spot before it's too late.
Magician, comedian, producer, and television personality—is there anything that Justin Willman can't do? His hit Netflix show, Magic for Humans, has already been praised by critics and fans alike for its innovative style that appeals to a mass audience. In addition, Willman also hosts another show on Netflix called Baking Impossible, as well as Cupcake Wars, Halloween Wars, and King of Cones on the Food Network and Disney's Win, Lose, or Draw on the Disney Channel.
His journey in showbiz started when he shattered both hands. His doctor suggested he practice card tricks to regain his dexterity, and that's how he got his start. He practiced and practiced until he was able to perform for his friends and family, and then, of course, for larger and larger audiences which lead him to gain a massive following from around the world.
Using a time of hardship and turning it on its head, Willman used his injury as a tool to create further success, so much so that he earned the nickname "Justin Kredilbe" from his mother, which he used as a stage name back then. He's even performed for the first family at the White House for their Halloween party. Not only that, Willman has a passion for charitable work as well and sits on the board of directors table fro the nonprofit based out of New York, called Magic Aid.
The thing that makes this trek, the Magic for Humans in Person Tour, so awesome is the focus on real-world magic. It's literally nothing like anything you've seen before. You can expect him to dazzle you with an incredible amount of tricks delivered in his unique style of humor and audience interaction, making this an incredible opportunity for anyone who attends the show. It's going to be all that and a bag of chips with dip.
Now that you know what to expect from the show and how awesome of an entertainer Justin is, why are you still waiting around? Grab your tickets as fast as you can because once their gone, their gone for good.