Hackensack Meridian Health Theatre at the Count Basie Center for the Arts | Red Bank, New Jersey
EVENT RESCHEDULED TO SUNDAY 17TH MARCH 2024. Originally Wednesday 15th November 2023. All original tickets are still valid!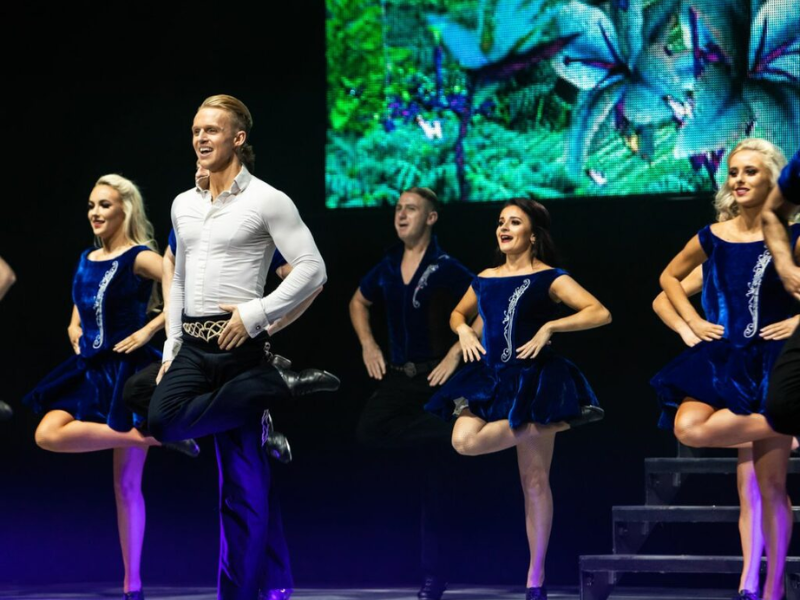 As the 25th Anniversary Tour approaches, we're celebrating one of the biggest Irish dance shows of all time! Michael Flatley's Lord of the Dance flies to the prestigious Hackensack Meridian Health Theatre on Wednesday, November 15th this year. For a quarter of a century, the beloved Irish dance production has been known for featuring aerial moves, high-energy choreography, original music, out-of-this-world storytelling, and a whole lot of sensuality! Ultimately, this event is a culmination of Flatley's philosophy that "Nothing is impossible. Follow your dreams." With lightning-fast footwork accompanied by a smart fusion of traditional Irish dance with contemporary flair, it truly is no surprise that this performance has been seen by more than sixty million viewers worldwide! The show is a sheer spectacle and the stage down in New Jersey will only enhance the experience with well-coordinated lighting, sounds, and special effects. Book your tickets now for a guaranteed sheer spectacle!
Highlighting twenty-five years of standing ovations, Michael Flatley's Lord of the Dance is bringing its new 25th-anniversary show across the United States after concluding their European tour last year.
With music written by Ronan Hardiman, Lord of the Dance is an Irish dance production that was created and choreographed by Irish-American dancer Michael Flatley, who also stars in the show. Just recently, Flatley has undergone surgery for an "aggressive" form of cancer and is currently under medical care, as mentioned in a statement from the creator's Instagram account last January.
An instant and guaranteed success, the show continues to perform in sold-out venues, receive standing ovations, and set records internationally thanks to Flatley's continued leadership accompanied by a talented lineup of composers and an outstanding cast.
"Appearing onstage in front of his cast, he does much less, but he presides with a happy, Elvis-in-Vegas swagger. Kissing the girls, shadowboxing, cheerleading, and occasionally joining in the dance, he's a proud paterfamilias, directing attention to the dancers who will continue to populate his productions and follow the career path that he created," The New York Times shares.
The main production members include Gerard Fahy as the composer, with Marie Duffy Pask as the Grand Dance Master Emeritus. Fahy has been recognized for winning several All Ireland titles, while Pask is considered the most successful Irish choreographer in modern times. Today, Pask has established a foundation that provides financial assistance for aspiring musicians, dancers, and choreographers in the Irish Dance scene.
Check out the complete "Lords" or main dancers for the event here. This list will be updated once more actors are announced, so stay tuned!
Matthew Smith
James Keegan
Cathal Keaney
Andras Kren
Originally known as the "Count Basie Center" in Red Bank, the Hackensack Meridian Health Theatre is the cream of the crop when it comes to landmarked performing arts centers. Be there as the stage lights up the entirety of New Jersey when they showcase the world-class dance phenomenon! Fans can rejoice as this particular event will feature new costumes, new staging, and exquisite choreography accompanied by special effects and remarkable lighting.
This dance concert is definitely not one you want to miss - so go ahead and purchase a ticket or two while they're still available!