Hackensack Meridian Health Theatre at the Count Basie Center for the Arts | Red Bank, New Jersey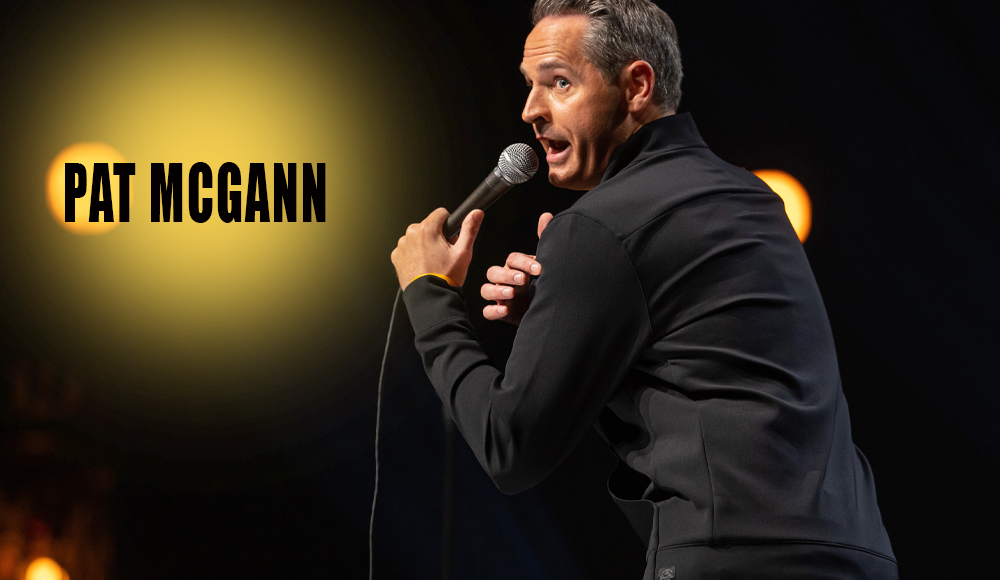 One of the nation's rising comedy stars known for his unmatched wit and sharp stand-up shows, Pat McGann, is hopping on a new tour. Let's Go! The funny man's newest trek will stage across over a dozen theatres, including a stop at Hackensack Meridian Health Theatre on Saturday, November 4th. "Some guys are born funny," his website shares. "Sometimes it takes half a lifetime to figure it out." McGann started pursuing stand-up comedy at the age of 31, after figuring out sales might just not be his forte. From selling packaging to performing hilarious banters of anything under the sun on stage, he's quickly become one of the industry's sharpest stand-ups in the world. This time around, he's taking sarcastic charm and endearing wit on a packed show that'll definitely get you laughing your socks off. Known as a family man, his hilarious tales and quirky banters looking back at his relatable takes on family and marriage are surely one for the books. So, don't miss out on his "LET'S GO!" trek by booking those tickets now!
Coming from a career as a packaging salesman, it dawned upon him that this just isn't his thing. At the age of 31, he took the leap and pursued stand-up comedy full-time. He started by hosting shows including being a House Emcee at the historic Zanies Comedy Club. Fast-forward a decade later, he's made appearances in various shows and festivals including The Great American Comedy Festival, The Lucille Ball Comedy Festival, Laugh Fest, and Gotham Comedy Live.
The man's also embarked on his own national tours, bringing his charming wit and hilariously genius reflections to the big stage across theaters nationwide. In 2017, he began touring as a support act for Sebastian Maniscalco, elevating his career from casual clubs to larger theaters and arenas, including a series of sold-out shows at the Madison Square Garden.
As the man continuously grows his fanbase and infectious antics, there's no stopping McGann from conquering the stand-up scene. In a conversation with WTTW News, he shares what drove him to make the jump into stand-up comedy at age 31. "I just really love to write and think of funny stuff," he shared. "All my life, I was always trying to make people laugh. And my friends were always very funny, and I think that it was just like, part of my existence."
McGann is known for his undeniably relatable spiels and banters that send audiences laughing their socks out. His reflections on marriage and family remain to be crowd-favorites. "I've evolved into just talking about my life because when I first started, I was kind of just observational and maybe a little bit removed from the material," he explained to WTTW News, recalling a time when he was starting out and how it took time to really connect with his audience. "And as I got more comfortable, I started getting more personal," he added.
He is definitely able to connect. His personal stories ooze with reliability, and it explains why every McGann show leaves audiences in awe and uplifted spirits.
As he invites everyone to "LET'S GO!", make sure to mark your spots at the show by booking those tickets now!